Blog, Instagram, Social Media
Instagram Tests New Account Verification Function
So you're scrolling your Instagram feed, eating breakfast preparing for your work day, when you see a hilarious video you have to share with all your friends. In between the chuckle filled mouthfuls of cereal and rushed buttoning of your dress shirt, you decide to see who this person is who has brought you to laughter filled tears before 9am. You don't recognize them, at least initially, and their name (or handle) isn't familiar either. But then…you see it. The infamous blue check mark that crowns a 'verified' social media account, predominantly on platforms like Instagram and Twitter.
Being verified is a form of social validation in itself, usually reserved for the most authentic and noteworthy accounts. People like celebrities, large media outlets, and corporate brands. For that reason, many social media users are ready to pay hundreds, and sometimes thousands of dollars for the coveted blue check mark. And they do. Instagram/Facebook employees sell this service on the black market as well as scammers pretending to be these employees. I have been offered many times to "purchase" verification through a 3rd party for as much as $5,000…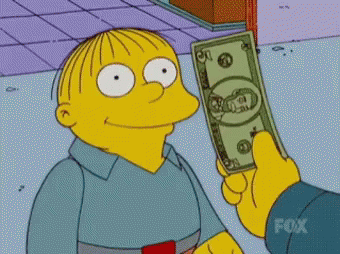 For the sake of transparency, but also to assist in protecting users from these social scammers, Instagram is testing an in-app form that allows users to request a verified profile. There is now a safe and reliable way to formally request account verification through the app itself.
"We hope this new form will not only give people the opportunity to apply but also help them better understand the verification process and safeguard them from believing false promises of verification from third parties." Instagram said in a press release. The in-app form is already available in the iOS app for a select group of users, and will soon be extended to Android. The process requires users to submit their username, full (real) names and photo identification. There is a plethora of unauthentic celebrity or 'verified' accounts on Instagram, and they go to great lengths to create the illusion of true authenticity, as you can see below.
Instagram said it will review accounts based on factors such as "authenticity, uniqueness, completeness and notability," and accounts of course must agree and abide by its terms of service and community guidelines. Instagram continued to emphasize it will never request payment for verification. The form is within the app and looks like this.
It would appear as Instagram is making a concerted effort to protect their digital landscape from these verification vandals, who make up a prominent threat and expose the dark underbelly of the online social world. All precautions should be in place when it comes to acquiring these types of social currency. And it's encouraging to see a platform like Instagram crack down in this fashion.
But honestly, the party likely isn't over. Facebook/Instagram employees will likely still charge people on the black market to be considered for verification in an effort to circumvent this formal yet less known verification process and qualification to further monetize their positions and access.
We only do marketing that works.
Other posts you might like